After our meeting Monday night, I started reading the first story, "In Conclusion" by Rose Batt. This author knows how to get into your mind!
I put the book on the shelf for about two days.  On Wednesday, I read the second story of only five short pages.  At first I thought I was reading about animal abuse.  Perhaps a confession.  Only at the end, it reveals an alcoholic's problems fighting addiction.
I read the rest of the book that night.  I enjoyed the time traveling piece by Keith Casey, although he altered the physical possibility.  He generated 120,000 V DC but the result was interesting.
There was a short story of nostalgia by Thomas Childs that was good.  Next was a local story about a heroic account of the rock collapsed at Niagara Falls by E.E. Colagleo.
There were several poems.  I read them, although my mind doesn't work that way.  I have to assume they were well written.  Perhaps I'm just jealous.
I was caught up in the book by now, but when you read too much at one time it becomes a blur.  The Bar Exam was whimsy by our Mike Miller, although there is a pun at the end.  The advertisement for rope was amusing; he read that at our meeting.
Annett Szmule's fairytale is a must read.  Annett also had a feminist entry, with a female fighting as a male in the Revolutionary war.
I read Max's Russian Sniper, a crowd reaction to the heroines of the story is very real.  The blind observer may have been one of the heroines, disabled but a survivor, with her grandchildren.
Every story was different and played on different emotions.  I finished the book about 2 a.m. and had a dreamless night's sleep.
In Our Words, Anthology 2016 is a collection of thirty stories and poems written by members of the Lockport, NY, Write Touch Writing Group. Eighteen writers are included in the collection, covering a wide range of humorous, insightful, and poignant observations and topics. Includes 40 illustrations by a member of the group.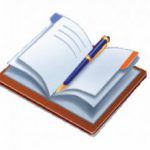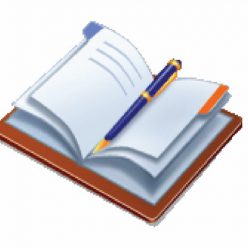 For More About Charlie Woolcutt, CLICK HERE