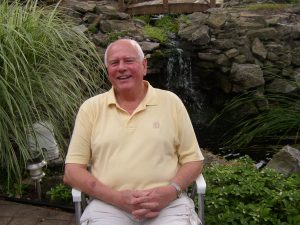 William Bates published his memoir, The Cemetery of My Mind, in 2014 and has been very active marketing his book in the US and in Canada.

Books by William Bates

The Cemetery of My Mind

This important second edition was re-energized by the recent Academy award-winning movie, Spotlight. The author, and victim himself, set out to uncover why and how the Church could choose to ignore those it is supposed to protect. He exposes and documents the secrets the Church has hidden for close to a hundred years.
He further relates, from a personal experience, how the binding orders from the last eight Popes, the supreme shepherds of the Church, continue to protect the Church itself and abusive priests, thereby failing the core responsibilities of the Church's foundation – to protect their flock from evil.
Read the many 5 Star Reviews from the first edition HERE!

William's Blog
You can hear from William and comment about his books by visiting his blog HERE.
Book Signings and Events

We'll post the dates, times and locations of William's book signings and speaking engagements here.  Check back often, or subscribe to his mailing list for updates!
Your Feedback, Please!
Please comment below if you'd like to comment on William's books.  Your comment can be as short as, "Great job, William!" or as long as a full-blown book review.  Let's all support William and tell the world what a fantastic writer he is!
For More Books by the Lewiston Writers' Group,

CLICK HERE