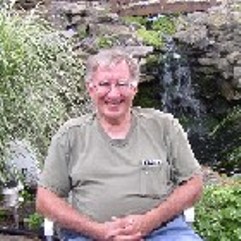 Mike Miller is a long-time member of the Lewiston Writers' Group, and has helped many of our members publish their books. 

 Books by Mike Miller

It's Your Book – Create It, Publish It, Market It

You can write, publish, and market your book. Self-Publishing isn't difficult, but there are many steps. If you have written a book, or want to, here's what you need to know to get your book up on Amazon. Many authors begin with content, discovering later that they need to target their market. It's Your Book covers marketing (starting with identifying your market) and creating your book to satisfy your market's needs and wants.
The next section covers content, including copyright, the internet, techniques for improving quality, progressing into layout. Then Technology introduces word processing, and the support of technology. POD introduces Publish On Demand services, and provides a list of questions to help assess which service is best for you and your book. Ebooks discusses making your book available on ebooks. Appendices include worksheets for research in selecting the right POD for your book. The author suggests comparing POD features and prices against a baseline; using CreateSpace as a baseline.

Acrostic Poems…and some prose
Acrostics – many think of the puzzle, clues, answered in numbers spaces, transferred to a grid, resulting in a message. Well, Acrostic Poems are different. Read the first letter of each line down, there's a message, and the body of the acrostics says more about the message. Or read the first letter of each word in the following sentence: Any Challenge Requires Outside Study To Inform Completely. Famous authors who wrote acrostics include Lewis Carroll (Through the Looking Glass), Edgar Allen Poe (ELIZABETH). Here is a collection of fun and functional acrostics, most original by the author. Also included is a guide to creating your own acrostics.

Wordfinderz – Challenging Word Searches
Wordfinderz is a collection of difficult word search puzzles; what makes them difficult is that word placement includes word wrap, the word density is much higher than typical word searches, and each puzzle includes a hidden message.
About Mike

Mike Miller is a retired computer software engineer, manager, and director. His computer experience was in a variety of systems, engineering, and accounting applications.
After retirement, Mike has pursued his avocation in the arts, as an author, book designer, stereographer, and painter. He has designed 20+ books for ten authors. Many of these books are available on Amazon in print form and on Kindle. He conducts workshops on self-publishing and on stereography.
Mike's Blog
You can hear from Mike and comment about his work by visiting his blog HERE.
More of Mike's Work
To see more of Mike Miller's work, CLICK HERE
Book Signings and Events

We'll post the dates, times and locations of Mike's book signings and speaking engagements here.  Check back often, or subscribe to his mailing list for updates!
Your Feedback, Please!
Please comment below if you'd like to comment on Mike's books.  Your comment can be as short as, "Great job, Mike!" or as long as a full-blown book review.  Let's all support Mike and tell the world how much we appreciate him!
For More Books by the Lewiston Writers' Group,

CLICK HERE