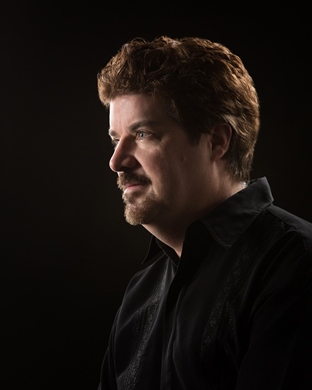 Max Warfield is a well-established writer and has several books available on Amazon.

Books by Max Warfield

NEW!  X-Ray Painting
Cameras can be used to record, enhance, or distort. In Washington state during the '70s, an artist uses his to reveal the inner soul of those around him, until a vengeful relative comes calling for his. Sterling's topics were many, like peeling back layers of his inner mind using x-ray vision. There were buildings—once stately in their day, but now sporting boarded up windows shedding chips of paint. Other images depicted job-giving factories, focusing on their blackened smokestacks; a freshly waxed Buick Toronado, muscular with Crager wheels, yet covered in bird droppings; homeless figures by orchestra concert halls and beer bottles before bank doorways. They were simple, yet intellectual, sometimes intentionally blurred or filtered—yet bold and presenting alarming clarity. They were scientific and whimsical, tessellated the painful while focusing on what gives hope. They were him. Her vision for him was not only different, but opposite; and her tolerance for sin was slim, forcing action. What she didn't realize was how distorted the truth could become, as if viewed through one of his filters, developed with tricky methods.

The Weather Vain
During a turn from prosperity, a professor pursues his love interest amidst riots and mayhem, becoming more entangled in the police crackdown until they are called on to save man from machines.

Independently Blue

Walter Ackerson thrives as one of New Jersey's first state troopers to cruise a Harley Davidson on his beat. When his sister bows out of a play late in the schedule that he co-stars in, Walter finds the stand-in is a lovely Russian woman. Before the two can begin a relationship, the interruptions of rumrunners, union violence and the mob threaten to end everything.

Cobra in the Clouds

Young airman Gus Hayes tries to avoid World War 2, but it keeps finding him. Tragic events leave him fearing the enemy and his comrades as well. A mission then exiles him to an isolated outpost run by hooligans who plan on taking care of Gus, but begin a murderous attack on the black-skinned mechanic, Sebastien, first. Gus then watches in horror as the Jamaican retaliates with voodoo, a terror that threatens them all.

Vanitas

A collection of short stories searching for hope amid chaos.

Brimstone

Dodging an evil ex-wife, snipers, electronic warfare devices and diving drones, Cliff Whitford scours the Mojave searching for the truth about his deceased brother, a man he truly idolized. Investigating his death forces him to learn about his brother's life and his own, two paths heading in contradictory directions.
About Max

Max Warfield is from Connecticut and now calls Western New York his home. He is a correspondent for the Lockport Union Sun & Journal and has written articles for the Niagara Gazette and Thrive magazine. His favorite aspect of the Lewiston Writer's group is learning by hearing the incredibly creative and talented writing of the other members.
Max's Blog
You can hear from Max and comment about his books by visiting his blog HERE.
Book Signings and Events

We'll post the dates, times and locations of  book signings and speaking engagements here.  Check back often, or subscribe to Max's mailing list for updates!
Your Feedback, Please!
Please comment below if you'd like to comment on Max's books.  Your comment can be as short as, "Great job, Max!" or as long as a full-blown book review.  Let's all support Max and tell the world what a fantastic writer he is!
For More Books by the Lewiston Writers' Group,

CLICK HERE