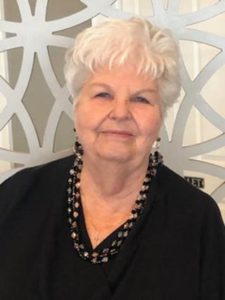 M. Jacquie Lodico considers her most rewarding career as the mother of six grown children. 
Having married very young, she did not have the ability to attend college until her children were grown.  
She attended Empire State College and received a BS in Arts Management. 
For thirty five years she was a community activist, festival manager and arts advocate. For many
years she owned and operated Thibery Tours, LLC, planning and guiding groups within the
United States, Canada and throughout Europe. Her new career as an author has brought about 
"Anna, Blanche, Then Me," available through Amazon Books.

Books by M. Jacquie Lodico
Anna, Blanche, Then Me
The evolution of three generations of a family, the result of socio-economic changes during the past one hundred years. The story begins in a dirt-floor shack in the backwoods of Quebec and ends on the stage of Lincoln Center in New York City. Their stories include sadness, joy, community involvement, and high adventures. The absolute constant for all three women was love.

Book Signings and Events

Jacquie is having a book signing at the Lewiston Public Library, 305 S. 8th Street, Lewiston, NY on Saturday, November 9, 2019 from 12:00 – 2:00 pm. If you purchase her book at the link above, you will likely receive it within two days. Bring the book to the library to be signed by the author!
Your Feedback, Please!
Please comment below if you'd like to comment on Jacquie's books.  Your comment can be as short as, "Great job, Jacquie!" or as long as a full-blown book review.  Let's all support Jacquie and tell the world what a fantastic writer she is!
For More Books by the Lewiston Writers' Group,

CLICK HERE